Aunty Bulma's
Edit
Aunty Bulma's Full Service Funerist and Clockround Eatery is described as "full circle bereavement dining". People bring in their dead loved ones - and eat them. Aunty Bulma's ads feature the Victor Barbeaux.

MOTTO:
From death to life, and then dining again!
CHEWSTIX!
Edit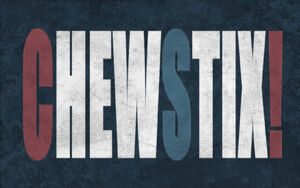 A new chewing product designed to be a competitor to Feldman's Chewin' Root. It aims to be a hip-er, more modern chewing experience. It's ads feature the CHEWSTIX! Testosterone Dude.
MOTTO:
MODERN MAN! MODERN TEETH! MODERN CHEW!!!
Chuang Chi Chicory
Edit
A hot chicory beverage purported to relieve a huge number of digestive ailments.
MOTTO:
The stomach aid that tastes like chicory, 'cause it's chicory.
Cooky Bernie's Come & Trade
Edit
A trading post run by master haggler 'Cooky' Bernie.
MOTTO:
Try to take advantage of me while I take advantage of you.
Captain Schmelli's Good Time Bear Spray
Edit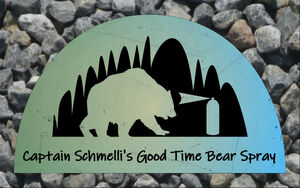 An aerosol spray made with six natural irritants used to defend against bears.
MOTTO:
Do you see any bears?
Dogheart Dogcarts
Edit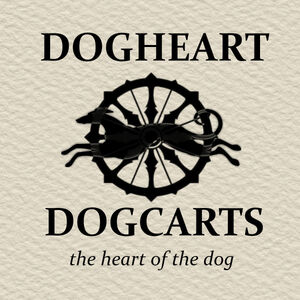 Makers of the finest luxury dogcarts in The Accord. They have a fancy showroom in Oldenburg. Their dogcarts include the Zed Class and the Ambassador Series.
MOTTO:
The heart of the dog.
Feldman's Chewin' Root
Edit
A very old product with a long tradition, Feldman's ads trade on masculine nostalgia. It is described as being tumblescrub roots that are hand-selected by their master rootsmen, baked and then dry-aged. Their ads feature the Feldman's Cowboy.
MOTTO:
The good ol' chew.
Grandma Murray's Willow Concoction
Edit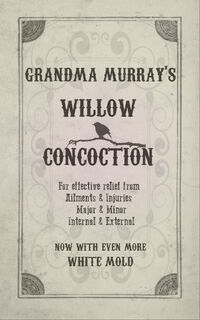 A cure-all tonic. Described as containing willow bark and white mold. The Willow Concoction spokesperson is star stashball player Crash Johnson.
MOTTO:
If your neighbours aren't dead, they're already using it.
Harry's Hammers
Edit
Harry is a depressed, self-doubting man who runs a hammer business out of the village of Leslie. Harry admits that you can get better hammers elsewhere, but appears in his own commercials anyway.
MOTTO:
They hammer, okay? What else do you want?
Mr. Saltzman of Russett leads a salt co-op which owns almost all of the salt in The Accord. Mr. Saltzman appears in his own ads.
MOTTO:
We trade what you need: SALT!
For what we need: MONEY!

Smilenol Old World Toothpaste
Edit
Smilenol is a dental paste made up of ground-up teeth. The makers of Smilenol claim it will haunt your mouth with 'vital tooth energy'.
MOTTO:
The wisdom of the ancients.
Sticky Cricket Drinking Sauce
Edit
A sauce made out of crickets that is to be drunk, never used as a sauce. It is described as rich, with a warm flavour. Its advertisements feature Jeeves the Butler.
MOTTO:
It puts a coat on your throat!
The Tar Corporation of Bill's Pit has an exclusive contract to extract tar from the tar pits. This tar is used for cooking, heating and construction. The CEO of the Tar Corporation is Oleg Gupta.
MOTTO:
Making the world better one bucket of goo at a time.
The Elder Council's child research and funtime labour camp. Toyco is a government orphanage that designs toys based on experiments they perform on the orphans. Their products include Candles for Kids.
MOTTO:
Toyco knows kids.
Powdered drink crystals that turn ordinary water into urine.
MOTTO:
You're in for flavour, you're in for fun, you're in for UR-EEN!
Vasco Weapons
Edit
The Vasco company makes quality weapons including crossbows, bendy knife and accuspear.
MOTTO:
The perfect choice.